---
All you need to know about your upcoming settlement at Tulloch House
SETTLEMENT GUIDE
A copy of your Tulloch House settlement guide can be downloaded from the link below.
FINANCE
If you have decided to finance the purchase of your apartment, it is recommended that you update your financier of the anticipated settlement date of late 2021.
Should your financier require any information regarding your purchase, including gaining access for property valuers, Mirvac us readily available to assist you in this process. Access for valuations will be made available on a level by level basis commencing late July – early August onwards.
Valuation access notices will be issued directly to your solicitor.
PURCHASER PRE-SETTLEMENT INSPECTION
You will soon receive an invitation to your via email to book your pre-settlement inspection online, these will be issued on a level by level basis also. We anticipate these commencing from approximately mid August 2021.

Your invitation will be sent two weeks prior to availability and you will then have 14 days to book your inspection via online booking system;

During your inspection, a maximum of four (4) people, including yourself, can attend the inspection for health and safety reasons with no children under 16 years of age will be permitted onsite;

Please arrive on time for your inspection, you will have an allocated time of 2 hours to complete your inspection;

As you will be entering a live construction site appropriate clothing and footwear must worn in order to enter the site. Please ensure you wear long pants, long sleeves and comfortable flat closed toe shoes. Mirvac will provide the required Personal Protection Equipment (PPE) helmet, Hi-Vis Vest and glasses before going on site.
What expect during your Pre-Settlement Inspection
You will meet your Mirvac representative at the Ascot Green Sales Office who will escort you to your apartment;
You are welcome to bring a measuring tape to check measure your fridge space and any other larger items you are hoping to bring to your apartment.
Bring your camera – it is sometimes a great idea to take photos of your cupboards and storage spaces to help prepare for moving in, a good reminder of number cupboards in kitchen, linen cupboard space, laundry space and the like
WINDOW COVERINGS
We have two suppliers inducted to provide quotes for all of your window treatment needs prior to settlement;
Cuchi Window Treatments
PH: (07) 3899 – 5500
Email: shop@cuchi.com.au
https://cuchi.com.au/

Blind Brothers
PH: 1300 880 626
sales@blindbrothers.com.au
https://www.blindbrothers.com.au/
Please note any window furnishings that are not part of your apartment purchase, can only be installed after your apartment has settled. You are welcome to select your own window furnishing company for your blinds and or curtains, however they will only have access during your pre-settlement inspection or after settlement.
MEET YOUR BUILDING MANAGERS
Your building managers are Gina and Steve Wright from Ascot Green Living.
Management Office, Ascot House Lobby
Phone: 0466 282 204
Email: manager@ascotgreenliving.com
Website: https://ascotgreenliving.com.au/
Things you will need to do through the building managers:
Once you have booked your settlement you will need to book your move with the onsite building managers
Your building manager can assist you with additional keys and fobs should you require this after settlement
Silver Asset Services are the Body Corporate Managers for Ascot Green
Pet Application https://www.sskb.com.au/pet-application-form/
Familiarises your self with Ascot House and Tulloch House Rules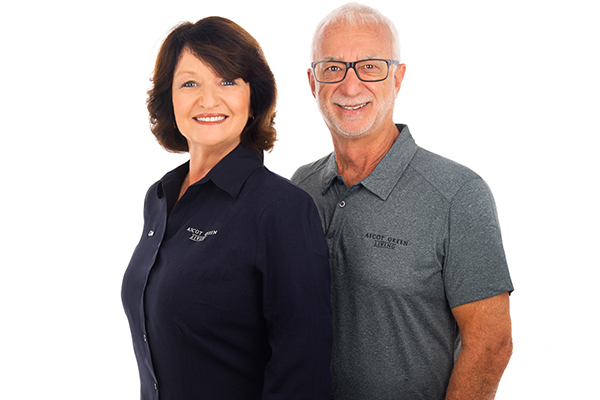 POST COMPLETION
After settlement, Mirvac has a dedicated team to assist you with any issues or concerns that may arise in the first 6 months after settlement.
For further details regarding this process, please refer to your Owner's Manual which will provided in your settlement pack.
Should you have any questions or issues within your apartment after settlement please log your issue via ascotgreen@mirvac.com
If your issue relates to one of your appliances, please refer to your appliance warranty for contact details, as you will need to register appliance issues direct with the appliance manufacturer
MIRVAC TULLOCH HOUSE CONTACT
Contact the Customer Relationship Team
Suzanne Atkinson (Qld Customer Relationship Manager) & Netania Hanlon (Customer Relationship Executive)
Email: ascotgreen@mirvac.com
Phone: 07 3859 5358
F
REQUENTLY ASKED QUESTIONS
DOWNLOAD FREQUENTLY ASKED QUESTIONS
CUSTOMER FEEDBACK
We value customer feedback at Mirvac from your first impressions walking into our sales office, your sales experience and finally your experience at Settlement.
7 days following from your Settlement you will receive an email from us asking for feedback on your experience during the Settlement process, we would greatly appreciate you take the time complete our survey so we can see how we went and what improvements you may suggest would best improve our service in the future