TULLOCH HOUSE SOLD OUT
Tulloch House's 1, 2 and 3 bedroom apartments are now sold out. These spacious apartments taking in the green open space and heritage charm of the Eagle Farm Racecourse have all been sold off the plan with construction completion expected later this year.
The exciting next release is coming soon
Mirvac is now in the design phase of this exciting next stage which is expected to offer product never seen before at Ascot Green. This exciting new stage will include a mix of 1, 2, 3 and expansive 4 bedroom residences*.
Borrowing from the peaceful & natural surrounds of Ascot, the interiors in this upcoming release will be the ultimate in classic timeless refinement, style and sophistication. Kitchens designed to be the soul of the residences and bathrooms designed to be your personal sanctuary, these light filled residences will soothe and excite the senses.
*Product mix is subject to change pending approvals.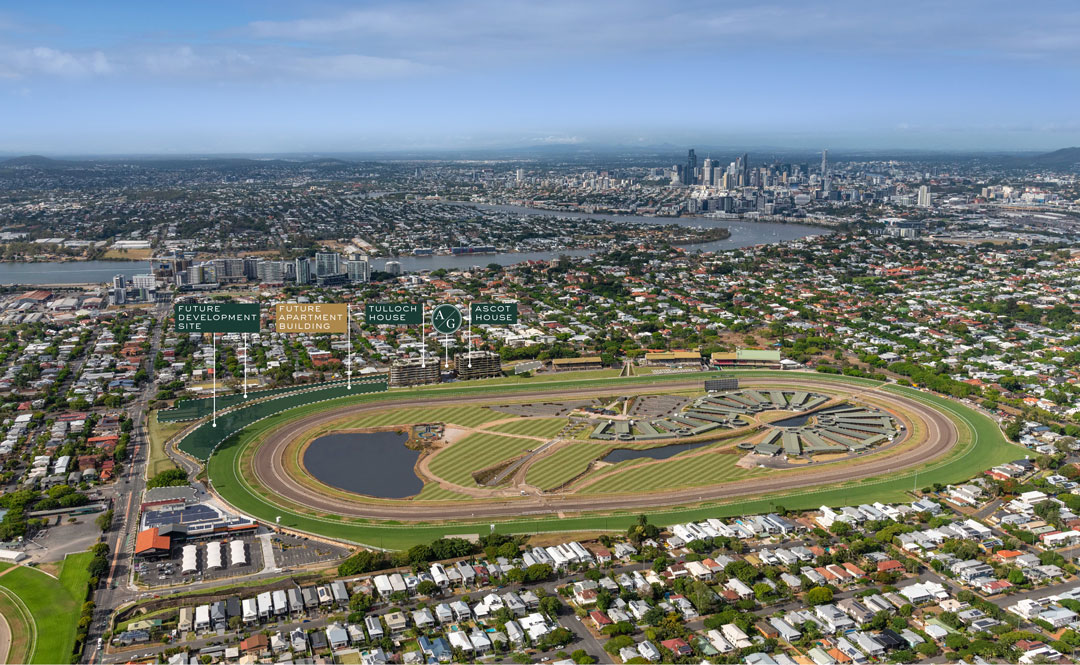 Disclaimer: Tulloch House model and future development areas shown are an artist's impression. Indicative only and subject to change. Please note parts of the land surrounding Ascot Green shown do not form part of Mirvac's Development Site (External Area). Development of External Areas are not the responsibility of or under the control of Mirvac. External Areas may not be complete at the time of settlement.
---