At an event hosted by Ascot Green, Adele Blair, Managing Director of The Concierge Collective, shared her insights on transitioning into apartment living.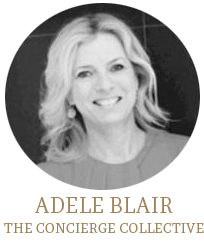 The thought of downsizing is enough to give most people a headache. But downsizing your home doesn't mean getting rid of everything that's dear to you. Usually it's just a case of simplifying your life.
The key to downsizing is taking stock of your possessions, choosing only items you use on a daily or regular basis, and imagining how they fit into your new space.
Moving house is already a stressful time.
Where do you start?


With emotional clutter, it is important to ask yourself if you are truly honouring and cherishing this item and the memories it represents. If you simply must keep it but don't have a place for it, try one of these ideas:
Take photos of precious memories and create a scrapbook or memory book by which to remember them
Create a memory box for the special people in your life, and limit your collection to the capacity of that box
Scan or take photos of your children or grandchildren's artwork and save them to a hard drive or computer. Use these images to create a screensaver or photo book
Just because something was a gift doesn't mean you have to keep it. If it is in good condition, consider giving it away or selling it and buying something more meaningful to you The key to dealing with emotional clutter is ensuring that the way you treat the item truly reflects the value you believe it has.
---

Sometimes, holding onto too much that we may "possibly" use in the future can prevent us from living in the present. Being prepared for the future is a good thing, but not when it takes over your life in the present day. With a particular item, ask yourself what the likelihood is of you needing it. For example, do you really need 12 sets of towels when there are only 2 people living in your home?
---

Fad clutter commonly includes clothes, fashion accessories, books or technology. These are often items you paid good money for, but you don't use these anymore because they have been superseded by something else. A simple solution to get rid of these is to give it to a charity, friend or family member. You could also sell it.
---

We discard these only reluctantly because they were so cheap. You could give these away or sell them to earn some money from your bargains. When you feel the urge to next bargain shop, to avoid buying something just because it is cheap, ask yourself: Would you buy it if it were full retail price? If the answer is yes, then you are buying it for the right reasons.
---
While some downsizing may be required before you move into your brand new apartment, it wont mean parting with all your belongings. But if the process seems too daunting, or you just need an extra pair of hands, Adele and her professional team can help. Visit theconciergecollective.com.au or call 1300 55 8463.
---